L/J     

lijn jewelry - brand identity system
objective         
Amsterdam-based jewelry designer Lijn needed a brand identity. They mostly focus on rings. I turned this into a unique selling point: 'Lijnjewelry is an ode to the hand; the hand as a creative tool. It's the connector between the internal and the external world. Similar to a line, it connects those dots.' 
This created the brand story, as well as a specific target audience for the company: ie. modern, creative people who do not conform to the masses.
we went for moody, black anD white photography, unpolished, smokey atmospheres. natural, minimalist styles and packaging, no decorative elements.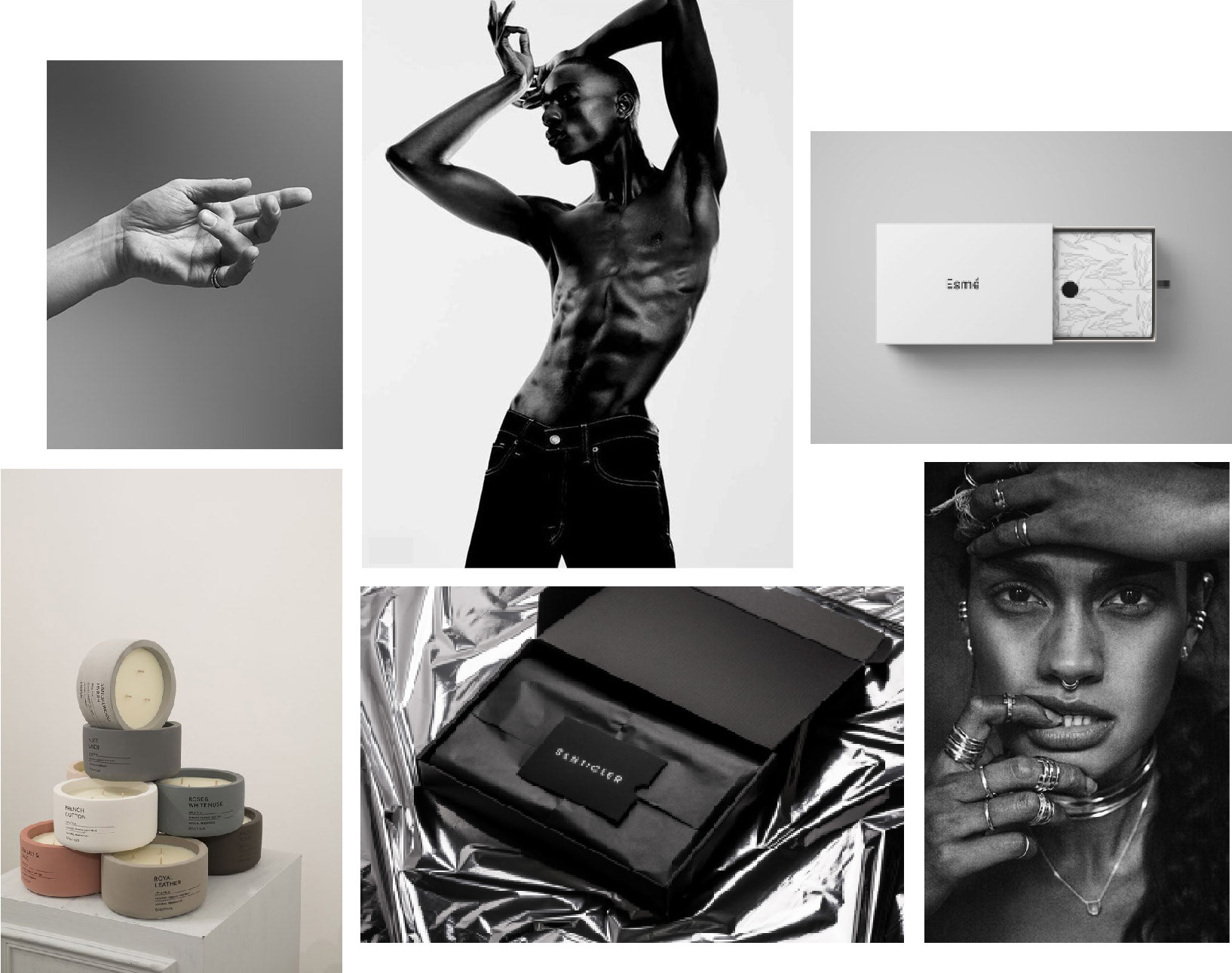 as a starting point the client and i looked at the products, what is the feeling, what does it communicate? the logo has to compliment the PRODUCT, so I played around with a geometric style, and i wanted to implement something that linkS back to a line.  in the end The line-element is embedded into the shape, not spelled out. this way it is more impactful. because everything is handmade, the logo has flaws too AND WAS LEFT imPERFECT.
conclusion          
    The toughest client is the client that doesn't know what they -as a company- are, or what they wish to represent. But at the same time, with the right strategy and asking a lot of questions, it can actually be loads of fun. I get a ton of fulfillment from helping companies find their voice and creating a solid, cohesive branding identity.